Stenstan
On Midsummer's Day in 1888, large sections of central Sundsvall burned to the ground. In fact, the only building left standing was the City Hall. Thanks to funds from the prosperous local timber industry and well-insured property owners, the city was rebuilt. This time using stone. In just six years, 600 new stone buildings were erected in the city centre.
To give more people the chance to enjoy the extraordinary 19th-century craftsmanship on display in central Sundsvall's Stenstan (Stone City), Sundsvall is one of only two Swedish cities to offer visitors roof-top tours. These tours are just one of many enjoyable memories that you will have the chance to take home with you from your visit to Sundsvall.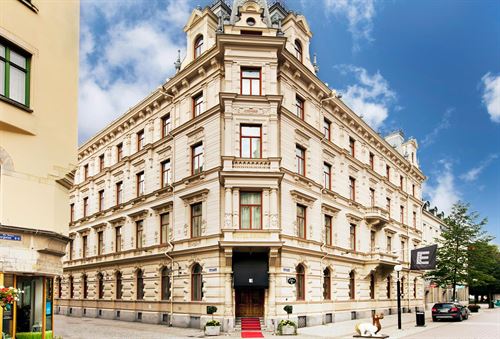 Norra berget
Founded more than 100 years ago, Norra Berget is Sundsvall's own open-air museum. The museum offers visitors the chance to experience Sweden's cultural heritage by recreating its agricultural community of times gone by, with its traditions and animals. The museum's Smakrummet boutique also sells locally-produced delicacies – everything from cheeses to sweets – and there are cosy cafés/restaurants inside the museum
that serve both light refreshments and meals. Midsummer celebrations are held at Norra Berget every year, including singing and dancing around the maypole.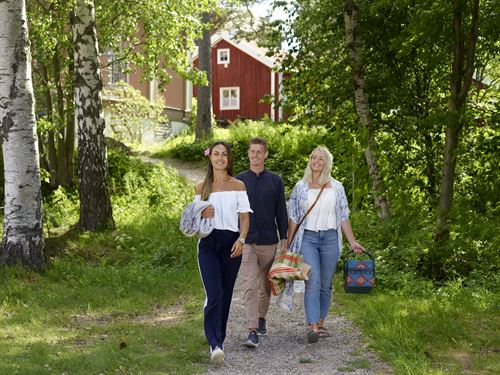 Saint Olav and the Pilgrim trail
St. Olavsleden is a pilgrim trail between Selånger, just outside of Sundsvall, and the Nidaros Cathedral in Trondheim, Norway. This popular walking trail is 564 kilometres long and stretches from coast to coast – from the Gulf of Bothnia to the Atlantic – across two countries and 11 municipalities.
Read more about the Pilgrim trail Saint Olav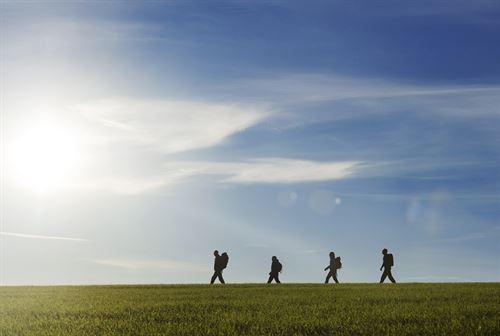 Vikings
Nolby högar
The Sundsvall area has been inhabited for centuries and enjoyed one of its heydays during the 6th century. A visit to Nolby Högar gives visitors the chance to see Iron Age burial mounds and experience what was once the site of a farmstead from the same era. The Burestenen rune stone is also located at Nolby.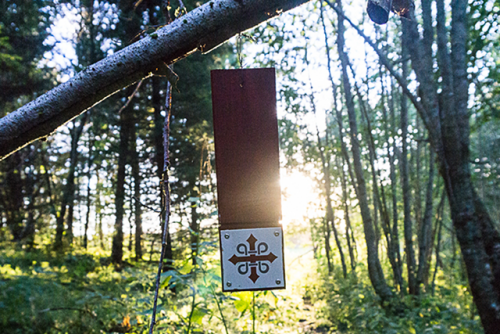 Högomsmannen
Our local area's richest-known chieftain, now known as Högomsmannen, lived in around the 6th century and the discovery of his grave around 1950 opened the door to a long-forgotten part of Sundsvall's past. As a result of the find, Sundsvall Museum/Kulturmagasinet now houses the permanent exhibition Hövdingen i Högom (The Chieftain in Högom), with artefacts from the excavations at Högom and detailed information about the discoveries. Only five mounds at the Högom site have been excavated so far, leaving another ten burial mounds whose secrets have yet to be revealed. Perhaps there are trasures still to be found here...