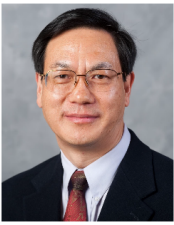 Zhong Lin Wang
Foreign Member of the Chinese Academy of Sciences
Member of the European Academy of Sciences
Academician of Academia Sinica
Chairman, Nanoenergy and Nanosystems 2021
Director, Beijing Institute of Nanoenergy and Nanosystems, Chinese Academy of Sciences
Hightower Chair and Regents Professor, Georgia Institute of Technology
Tentative talk: From Triboelectric Nanogenerators to Maxwell Equations for Mechano-Driven Slow-Moving Media Systems
Dr. Zhong Lin Wang is the Director of the Beijing Institute of Nanoenergy and Nanosystems, Chinese Academy of Sciences, and Regents' Professor and Hightower Chair at Georgia Institute of Technology. Dr. Wang pioneered the nanogenerators field for distributed energy, self-powered sensors and large-scale blue energy. He coined the fields of piezotronics and piezo-phototronics for the third generation semiconductors. Among 100,000 scientists across all fields worldwide, Wang is ranked #3 in career scientific impact, #1 in Nanoscience, and #1 in Materials Science. His google scholar citation is over 333,000 with an h-index of over 279.
Dr. Wang has received the Celsius Lecture Laureate, Uppsala University, Sweden (2020); The Albert Einstein World Award of Science (2019); Diels-Planck lecture award (2019); ENI award in Energy Frontiers (2018); The James C. McGroddy Prize in New Materials from American Physical Society (2014); and MRS Medal from Materials Research Soci. (2011). Dr. Wang was elected as a foreign member of the Chinese Academy of Sciences in 2009, member of European Academy of Sciences in 2002, academician of Academia of Sinica 2018, International fellow of Canadian Academy of Engineering 2019. Dr. Wang is the founding editor and chief editor of an international journal Nano Energy, which now has an impact factor of 17.88.

Sang-Woo Kim
SKKU Distinguished Professor (SKKU Fellow), Korea
Tentative talk: Triboelectric nanogenerator as a new energy solution for body-implantable medical devices and pathogen inactivation
Dr. Sang-Woo Kim is an SKKU Distinguished Professor (SKKU Fellow) at Sungkyunkwan University (SKKU). His recent research interest is focused on triboelectric/piezoelectric nanogenerators, self-powered sensors and body-implantable devices, and 2D materials. Prof. Kim has published over 300 research papers (h-index of 80). He served as Chairman of the 4th NGPT conference at SKKU in 2018. Now he is a PI of Research Leader Program and a Director of the National Core Materials Research Center supported by National Research Foundation of Korea, and is currently serving as an Associate Editor of Nano Energy and an Executive Board Member of Advanced Electronic Materials.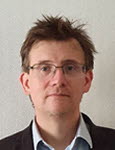 Philippe Basset
ESIEE Paris, France
Philippe Basset is professor at Université Gustave Eiffel / ESIEE Paris and deputy director of the CNRS ESYCOM lab. He completed his Ph.D from IEMN University of Lille in 2003 in the areas of microelectronic and micro-electro-mechanical-systems. In 2004 he was a post-doc at Carnegie Mellon University, Pittsburgh, USA. In 2005 he joined ESIEE Paris, a founding member of the new Univ Gustave Eiffel, France, where he developed the activities on mechanical energy harvesting. His current research interests include micro-power sources for autonomous sensors, conditioning systems for triboelectric nanogenerators and micro/nano-structuration of silicon.
Tentative talk: Diode bridge & Bennet doubler conditioning circuits with single or anti-phase TENG(s)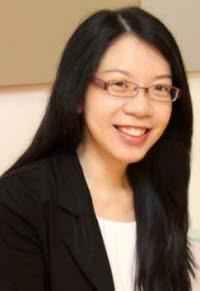 Pooi See Lee
Nanyang Technological University, Singapore
Tentative talk: TBD

Christian Falconi
University of Rome Tor Vergata, Italy
Tentative talk: Material Science for Nano Energy: Challenges and Solutions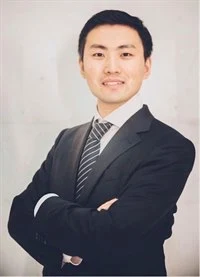 Jun Chen
University of California, Los Angeles
Tentative talk: Smart Textiles for Personalized Health Care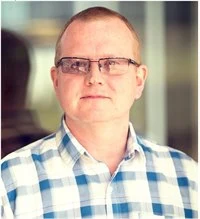 Chris Bowen
University of Bath
Tentative talk: Functional composite design for energy harvesting and sensing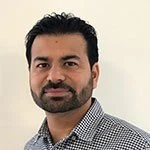 Prateek Dongare
Nature Communications
Title: Nature and Communication
Nature journals bring cutting-edge research to the scientific community and contribute to the scientific advance. In the academic world, we are often asked by the community what it is that we do and how we make decisions. This presentation aims to answer some of these questions. It provides an overview of the editorial criteria of Nature Research journals, strategies to effectively communicate your research, and our approach with each submitted paper.