The NGPT 2022 research conference will be organised in an online format based on the Appinconf submissions plattform. The detailed program (see link below) will be available on the conference platform Appinconf during the whole conference.
The conference will feature plenary sessions with keynote speakers and parallel sessions as usual, as well as poster sessions. Participants will be able to present and discuss their research results in the virtual conference using Appinconf and Zoom meetings hosted from Mid Sweden University.
Practial information for the conference
All presentations will be online in different zoom meetings. Links to the zoom meetings are presented in the program. Please use these links and join different meetings. Every zoom room have a host and a chair. They will guide you through the program. If you are a presenter. Please prepare your presentation in pptx and when it´s your turn you unmute the mic and start video and the share your presentation.
Very welcome to the conference!
The conference will be online June 20 - 23 2022. Starting from 08.00 AM (CET) and ending 3:00 PM (CET)
View the detailed program for the conference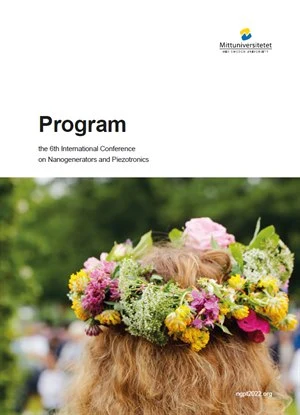 Book of Abstracts
Here is the Book of Abstract with abstracts submitted to NGPT 2022. These are the original abstracts and posters submitted to NGPT 2022. Please note that abstracts as well as posters are also available in the online conference program. Please note that changes to the program may occur, updated version is always available in the conference program. If you have any questions please don´t hesitate to contact us.
Download Book of Abstracts in PDF